Could Schrödinger's cat exist in real life? Our research may soon provide the answer The Conversation
Federal Reserve debates tougher regulation to prevent asset bubbles FT
Solar power could be 'the new king' as global electricity demand grows CNN
California's Boom Collapses as Fires Add $1.1 Billion Toll Bloomberg
Court allows Exide to abandon a toxic site in Vernon. Taxpayers will fund the cleanup LA Times
Fiscal Monitor Database of Country Fiscal Measures in Response to the COVID-19 Pandemic International Monetary Fund. Big variations:
Virtually every country in the world has responded to the corona shock with fiscal policy. But even within EM world there are HUGE differences in the capacity & willingness to respond btw, for instance, India/Mexico and Malaysia/Brazil/Chile.https://t.co/bMW7vfHiT8 pic.twitter.com/yzY3u95ge5

— Adam Tooze (@adam_tooze) October 16, 2020
#COVID19
An Era of Pandemics? What is Global and What is Planetary About COVID-19 In the Moment

Controlling the Pandemic Is the First Step Toward Rescuing a Failed System Atul Gawande, The New Yorker

Will SARS-CoV-2 become endemic? Science. From the Body: "Although reinfections can occur, the number of reinfection cases is not currently sufficient to generalize the duration of immunity at population scales or the severity of repeat infection. Whether reinfections will be commonplace, how often they will occur, how contagious reinfected individuals will be, and whether the risk of severe clinical outcomes changes with subsequent infection remain to be understood."

* * *

What Does It Mean If a Vaccine Is 'Successful'? Wired

Who Decides When Vaccine Studies Are Done? Internal Documents Show Fauci Plays a Key Role. Pro Publica

Emergency Use Authorization of Covid Vaccines — Safety and Efficacy Follow-up Considerations NEJM. From the Body: "Recognizing the gravity of the current public health emergency and the importance of making a vaccine available as soon as possible, we believe that a median 2-month follow-up after completion of the vaccine regimen will provide the necessary safety and effectiveness data to support distribution of an investigational vaccine under an EUA. Curtailment of this minimum follow-up could destroy the scientific credibility of the decision to authorize any vaccine for use under an EUA in the United States."

Postlicensure Evaluation of COVID-19 Vaccines JAMA. From the Abstract: "The widespread morbidity, mortality, and societal ramifications of the COVID-19 pandemic have motivated the testing and development of vaccines at an unprecedented pace, with possible introduction in the population in the near future. More than 200 SARS-CoV-2 vaccines using multiple (some novel) platforms are being developed, and several candidates have entered phase 3 clinical trials. Vaccines are likely to be licensed as soon as safety and efficacy can be demonstrated. However, many unanswered questions will need postlicensure assessment, including the magnitude of protection across population subgroups defined by age, underlying conditions, and race/ethnicity; the duration of protection; comparative evaluations of vaccine types; assessments of 1 vs 2 doses of vaccination; and a more comprehensive understanding of safety, including rare complications."

Pfizer won't apply for Covid-19 vaccine authorization before mid-November, CEO confirms STAT

* * *

Decline of Humoral Responses against SARS-CoV-2 Spike in Convalescent Individuals American Society of Microbiology. From the Importance section: "While waiting for an efficient vaccine to protect against SARS-CoV-2 infection, alternative approaches to treat or prevent acute COVID-19 are urgently needed. Transfusion of convalescent plasma to treat COVID-19 patients is currently being explored; neutralizing activity in convalescent plasma is thought to play a central role in the efficacy of this treatment. Here, we observed that plasma neutralization activity decreased a few weeks after the onset of the symptoms. If neutralizing activity is required for the efficacy of convalescent plasma transfer, our results suggest that convalescent plasma should be recovered rapidly after the donor recovers from active infection."

How the coronavirus's genetic code can help control outbreaks WaPo. This sentence caught my eye: "While U.K. scientists, backed by their government, began work early to create a centralized tracking system that could benefit researchers around the country, the U.S. effort has remained more diffuse and disorganized." Could that be — hear me out — because the U.K. has a national health service? (Hilariously, neither "National Health Service" nor "NHS" appear in the article.) This from a story that begins with a cute graphic that invites you to imagine "Scienceville"!

Blood Group O Linked to Decreased Risk for SARS-CoV-2 Infection MedScape. "Blood group O was associated with a decreased risk for contracting SARS-CoV-2 infection, according to the results of large retrospective analysis of the Danish population."

Recovering coronavirus from large volumes of water (pre-proof) Science of The Total Environment. Too nerdy for me to extract. Centrifuge mavens speak up!

* * *

Supply shortages impacting COVID-19 and non-COVID testing American Society for Microbiology

COVID-19 Grips College Football As Players Battle Heart Problems Black Entertainment Network

White House puts 'politicals' at CDC to try to control info Associated Press

Open Letter by Epidemic Intelligence Service Officers — Past and Present — in Support of CDC Medium
The rise of revenge travel Nikkei Asian Review
Travel bubble: searches for Hong Kong-Singapore flights jump 400 per cent, as prices for advance tickets spike South China Morning Post
China?
As China calls, is writing on wall for US-Cambodia military ties? South China Morning Post
India
How Modi is Changing Laws to Help Imperialists Dominate India's Agriculture Counterpunch
Election 2020 live: Jacinda Ardern claims a 'mandate to accelerate' in victory speech Stuff NZ
Syraqistan
Scoop: Israel and Bahrain to sign diplomatic relations deal on Sunday Axios
UK/EU
Will Bolivia's Elections Usher in a New Wave of Socialism in Latin America? Foreign Policy
New Cold War
Nagorno-Karabakh and unrelenting, mounting US/EU pressure on the Kremlin Gilbert Doctorow

MOSCOW BLOG: Kremlin launches charm offensive ahead of looming Biden victory in US elections, end of the START missile treaty BNE Intellinews

Ramp up on Russia The Atlantic Council
Trump Transition
Walmart CEO Doug McMillon urges Congress to pass another stimulus deal as Americans 'just need some help' Business Insider
Politics class: Will America tear itself apart? FT
2020
Debate commission announces topics for final debate between Trump and Biden CNN

Three weeks before Election Day, Trump allies go after Hunter — and Joe — Biden WaPo (LR). "The report Wednesday did not markedly advance what is already known about Hunter Biden's foreign business dealings, other than to suggest that at one point he gave Vadym Pozharskyi, a Ukrainian business colleague, 'an opportunity' to meet his father. The Biden campaign said the vice president's schedule indicated no such meeting." So that's alright then:

I asked Joe Biden: What is your response to the NYPost story about your son, sir?

He called it a "smear campaign" and then went after me. "I know you'd ask it. I have no response, it's another smear campaign, right up your alley, those are the questions you always ask." pic.twitter.com/Eo6VD4TqxD

— Bo Erickson CBS (@BoKnowsNews) October 17, 2020

Text messages show raw and intimate exchange between Joe and Hunter Biden NY Post. This is the 5:00PM* Friday document dump? NOTE * "October 16, 2020 | 5:49pm.

Obama to campaign in Philadelphia for Biden next week as race enters final stretch ABC

Biden reiterates in Philadelphia town hall that he does not want to ban fracking USA Today

"There Are Mechanisms to Move Him Out": Biden's Campaign Is Prepping For Worst-Case Scenario: Trump Refusing to Concede" Vanity Fair. This from the deck caught me eye: "Though Biden's polling lead has stayed constant, have kept anxiety high." First, are we saying, then, that pollsters are part of Thomas Frank's "airtight consensus," and does that mean that all polls are push polls? Second, if that's true, a lot of the hysteria and angst about Trump's post-Election Day actions is based on overly optimistic, shall we say, projections? What if the race is genuinely close, due to (say) a voting machine debacle, or a pallet of "lost votes" somewhere? Or a backhoe accidentally snags a cable, as in Virginia recently? Would these "mechanisms" be deployed in that case, Buttigieg-style?

California Eases Off Legal Threats Over GOP Unauthorized Ballot Drop Boxes NPR. "Padilla and Becerra reiterated that while ballot collection is allowed, state rules require that whoever assists with delivering a ballot sign the envelope to record a chain of custody. But they also said ballots without that signature would not be rejected either."

Trump and Biden give your weekend safety brief Duffel Blog

Trump promises speedy vaccine in appeal to seniors The Hill

Now I can't unsee this (Jason):

Scammers seize on US election, but it's not votes they want AP
QAnon conference, Patriot Party scheduled for this weekend in Paradise Valley Arizona Central
Big Brother Is Watching You Watch
Good Governance Paper No. 4: Oversight of the Intelligence Community JustSecurity. As always, check the Board.

Canadian soldiers' fight against disinformation ends up alarming residents Straits Times
Our Famously Free Press
Facebook and Twitter Cross a Line Far More Dangerous Than What They Censor The Intercept

How Mark Zuckerberg Learned Politics WSJ. These platforms: Why stop at breaking them up? Why not abolish them altogether? (Re: The dopamine loop: "Sure, heroin is terrible, but what do you replace it with?")
Class Warfare
Who Elected Donald Trump? Counterpunch (JH). Very good.

Income Composition Inequality Marco Ranaldi, Stone Center on Socio-Economic Inequality

4 Democratic senators demand Jeff Bezos respond to allegations that Amazon spies on staff and undermines their right to unionize Business Insider (KW).
The Town That Went Feral The New Republic. In a totally "rights-respecting manner," no doubt.
Antidote du jour (via):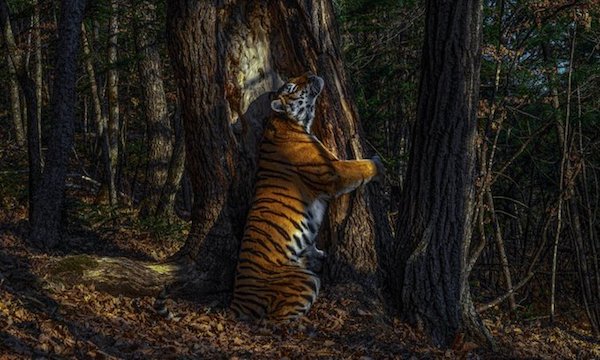 See yesterdays Links and Antidote du Jour here

Related Posts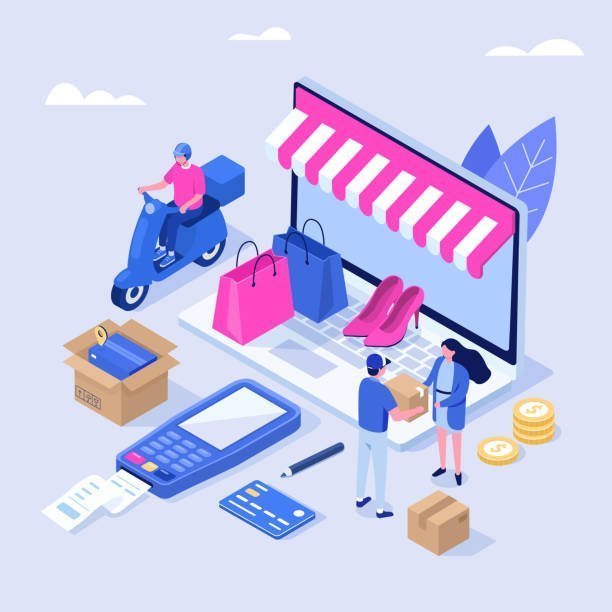 Online Income: How to Maximize Your Earnings from Home