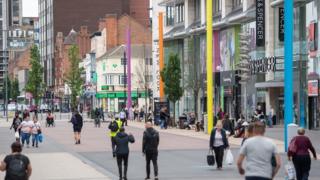 Beauty salons and nail bars are among businesses in Leicester allowed to reopen from Wednesday in a further easing of lockdown restrictions.
Health Secretary Matt Hancock said the rate of infections "has now dropped to a safe enough level" for some businesses to reopen.
However, restrictions on gatherings in private homes and gardens remain.
Leicester became the first area in the UK to be subject to a local lockdown on 29 June.
As well as salons and nail bars, spas, massage and tattoo parlours and body piercing services are also able to reopen from Wednesday.
Shielding for the most vulnerable will continue, but it will be eased in Leicester to allow individuals to meet in a group of up to six if they are outdoors and maintaining social distancing.
Though the relaxed restrictions allow outdoor swimming pools to reopen, the only one in Leicestershire is in Ashby-de-la-Zouch, is not in the lockdown area and already open.
The move will bring the city into line with the easing of restrictions introduced for much of England on 11 and 13 July.
"My gratitude goes out to the people of Leicester who have all made sacrifices to keep the virus at bay and protect their local communities," Mr Hancock said.
Government figures released on Tuesday evening show there were 204 cases recorded in the week to 14 August.
This compares with 226 recorded in the previous week and is down by more than half compared with when the city was first told it would face tighter restrictions than the rest of England at the end of June.
The city still has one of the highest rates of new cases in England, with almost 58 per 100,000 of population in the week to 14 August.
Sir Peter Soulsby, mayor of Leicester, said the announcement was "more or less what we expected", adding the relaxation some of the rules for people shielding "will greatly benefit their mental health".
"We had planned to continue our neighbourhood testing programme throughout August and the restrictions around households will help in our efforts to track down the virus and contain it," he said.
"What we really don't want is to see numbers increase which could result in more severe restrictions being put in place once again in parts, or all, of the city."
Salons in the city said they were looking forward to reopening.
"I'm super-excited because we have been closed since March and obviously lost lots of business throughout," said Minal Parmar, who owns The Beauty Refinery on London Road.
"Everyone has been affected financially – but I just can't wait to be open."
Krishna Devaliya, owner of Your Beauty At The Cutting Room, said: "I'm excited but also a little bit nervous – Leicester still isn't fully recovered, will people come back or not?
"But I do feel happy to be going back to work and seeing our clients again."
Aleksandrs Cibulskis, who owns Route 66 tattoo studio, said he was "very happy" to be able to reopen, describing the past few months as "horrible" for business.
"I understand [it] has been nobody's fault with the virus and everything," he said.
"For the whole time I have had to pay for rent and bills – I was given a grant but it was not enough."
Rose Feng, who runs Vivian's Nail Bar on Narborough Road, welcomed the opportunity to bring back customers.
"The whole situation has been difficult," she said.
"The rules and guidance have been very confusing.
"We didn't understand why we couldn't open but barber shops could, but if we can open tomorrow then that is really good news."
At Femi Health and Beauty, the phone has "not stopped ringing" since the announcement, according to owner Femi Latif.
"It's a relief to know we can reopen, such a relief," she said.
"How long can a business go on surviving with no income? At last we can open."
Follow BBC East Midlands on Facebook, Twitter, or Instagram. Send your story ideas to [email protected].
Related Posts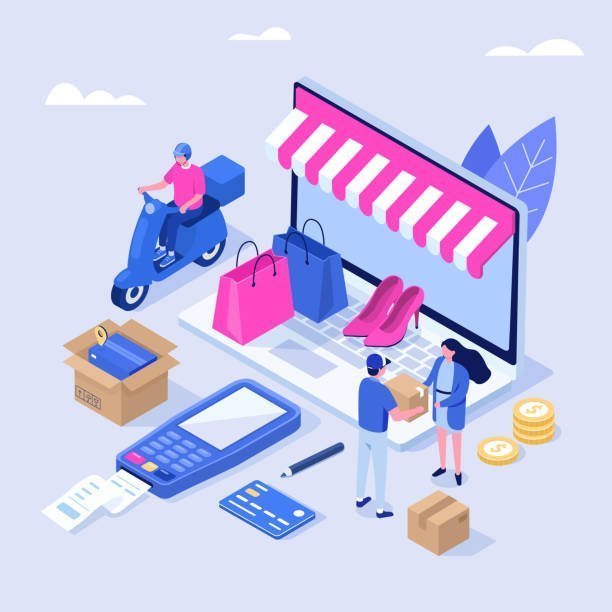 Online Income: How to Maximize Your Earnings from Home