By Chris Morris & Oliver Barnes
BBC Reality Check
"I still have nightmares most nights about being completely out of my depth."
Gemma, a ward nurse in Northern Ireland, was redeployed to a critical care unit at the end of March when the first wave of coronavirus struck.
"I had never looked after a critically ill intensive care patient in my life," she says.
"I just thought, I'm coming in here and I'm going to die. I'm going to catch Covid and I'm going to be one of those patients in the beds."
As the second wave of the pandemic takes deep root across parts of the UK, thousands of NHS workers are struggling to recover from what they have already been through.
"We were all in PPE all the time," recalls Nathan, a senior intensive care nurse at a hospital in the Midlands. "All you can see is people's eyes, you can't see anything else."
He describes trying to help junior members of staff survive long and difficult days.
"And I'd see these eyes as big as saucers saying help me, do something. Make this right. Fix this."
"The pressure was insane, and the anxiety just got me," he says. "I couldn't sleep, and I couldn't eat, I was sick before work, I was shaking before I got into my car in the morning."
Nathan ended up having time off with severe anxiety, but he is now back at the hospital, waiting for the beds to fill up again.
We've spoken to a number of nurses and doctors across the UK who are deeply apprehensive about what lies ahead this winter.
We're not using their real names because they shared their views on condition of anonymity, in order to speak freely.
All believe it is important that the general public hears first-hand about the enormous strain the health service and its staff have been under.
It has not just been about coping with the devastating effects of a new and deadly disease.
Pressure to deal with the huge backlog of other medical treatments, which had been put on hold, meant some health care workers didn't have much of a break during the summer either.
"I finally went on holiday in September and it was like I came out of a fog," says Danny, an intensive care doctor and anaesthetist based in Yorkshire.
"Almost the last six months of my life was just some kind of haze that I don't remember very well. You just became all about Covid and nothing else," he says. "And I think that got us through the first wave, but obviously it isn't a sustainable mechanism to carry on."
That widely shared feeling of exhaustion has been heightened by long-standing concerns about staff shortages, and by deep resentment – particularly among nurses – about pay and conditions.
One of the lasting images of the first wave of Covid is of the weekly "clap for carers" – that moment of national unity that took place on doorsteps at 20:00 every Thursday night.
Health care workers have been very appreciative of public support, but many say they would prefer a proper pay settlement to another round of applause.
It painted a picture that people do this because they're special, not because they're simply doing their job, for which they should be adequately paid and protected.
"It's also been a real barrier to people seeking help with their own problems," Ms Billings says, "because they feel heroes don't struggle. An angel doesn't get PTSD."
Mental health
The first wave of Covid-19 could have been much worse than it was. In fact, many doctors expected it to be. A lot of the extra capacity that was created so quickly in the health system, in temporary Nightingale hospitals and elsewhere, was not needed.
But health care staff speak of an "all hands on deck" mentality, when people were doing long shifts and were often away from home for extended periods to protect their families.
"It was mentally draining, and we've not really had a proper downtime," says Moussa, a respiratory consultant from Greater Manchester. "As soon as the first wave finished, we started catching up with the backlog of other cases. So, there was another mountain to climb."
That sense of fatigue and frustration, in a health service already stretched to the limit before Covid struck, is captured in data put together by the Covid Trauma Response Working Group.
Its Frontline Covid study of nearly 1200 health care workers from across the UK between May and July found that nearly 60% of them met the criteria for at least one of three things – anxiety, depression and post-traumatic stress disorder.
Various risk factors were identified, including fear of transmitting Covid to others, unreliable access to Personal Protective Equipment (PPE) at the time, feeling stigmatised due to their role, and not feeling able to talk to a manager about how they were coping.
Conversations with NHS staff reveal a system of support for staff welfare and mental health which is patchy – fantastic in some places, not so in others.
"A junior doctor I spoke to the other day was talking about what a difficult time she'd found in another hospital," says Dorothy Wade, a psychologist at University College Hospital in London. "And I said, 'Didn't you have anything like this at the other hospital?' And she said, 'No, absolutely nothing. There was nothing on offer at all.'
She says quite a lot of hospitals still don't have a staff psychologist, and didn't have resources to offer any provisions.
It has been a similar story in intensive care units, says Nicki Credland of the British Association of Critical Care Nurses.
"In some places there have been significant amounts of psychological support," but in others "staff are reporting that they're needing to go to their GP."
NHS England says nearly half a million staff were given extra support with their health and mental wellbeing needs during the first wave, via self-help apps, text services, online forums and telephone helplines.
But in most cases, it is down to local management, and sometimes support isn't available at the time that shift workers need it.
"Members of staff in our ward have been permanently scarred by Covid," says Jacqui, a nurse at a small community hospital in London. "They sometimes struggle now doing some of the more minor tasks. [But] we were very lucky that we're in a very good, small trust," she says, "which has taken all that on board and is supporting them."
A large number of health care workers, however, were redeployed into new hospitals or new wards, or even into entirely new areas with very little training and very little preparation.
And the Frontline Covid survey reveals that many of them were distressed by what they saw.
That is partly because even at the best of times in critical care, a lot of patients are going to die.
"You have to have this slight disconnect with what's going on because you have to accept that you can do everything right, and the patient still might not survive," says Danny, the ICU doctor in Yorkshire. "But people coming from elsewhere in the hospital haven't had the time to develop that kind of mentality."
In Northern Ireland, Gemma was asked recently by her manager if she would like to volunteer to go back into an ICU.
"I laughed in her face and said no," she admits. "I don't know if I'll be made to go. But as soon as you walk over the threshold of a hospital, you cannot refuse to look after a patient. And the thought is, you've done it before, you can do it again."
Pay and conditions
There's little doubt that morale in the NHS would be higher if staff felt they were being rewarded more fairly.
"It may feel like now is not the time to talk about pay, with so many people in lockdown and in serious financial difficulty," says Mike Adams of the RCN, "but we've thought about this very carefully.
"If you want to do one thing for nurses who need a boost to get through the rest of this year, and through the winter, it would be to show you value them with a meaningful pay rise."
Many staff are frustrated because they know that is unlikely to happen.
Nearly three quarters of respondents to the RCN survey said they thought they were more valued by the general public after the onset of Covid-19. But less than one fifth thought they were more valued by the government in their part of the UK.
"All that clapping, and all that goodwill," says Nathan, "and now it's back to normal."
Doctors earn more money than nurses, but express similar sentiments.
"We've lost 40% of our pension pot in the last five years," says Jack, a consultant in London. "And everyone is looking at it and wondering whether they should get out now before we lose any more.
"I think by next March, it's going to be a great deal worse," he says
That in turn highlights another message delivered by members of the RCN. In the aftermath of the first Covid wave, 35% of more than 40,000 people said they were actively considering leaving the profession.
Staff shortages
An NHS spokesperson told the BBC that there are now more than 300,000 nurses in England, including 13,000 who joined recently.
"And this year there was a 22% increase in applications for nursing degrees, on top of our £28m fund to boost international recruitment," the spokesperson continued.
It takes years to train new recruits, however, and there were more than 40,000 nursing vacancies across the NHS at the beginning of the year.
Now, with Covid an ever-present danger, many experienced members of staff are thinking of leaving, and many of them are not coming back.
"Nurses approaching retirement used to – in significant numbers – retire, and then return on a smaller number of hours," says Mike Adams at the RCN. "But that is just not happening as much. We're losing the guides and mentors for the student nurses and the newly qualified nurses."
Gemma in Northern Ireland says she plans to leave the NHS when this next Covid phase is over, and get a job in the private sector where she won't be redeployed at a moment's notice.
"A lot of what got us through is the camaraderie, informal chats in the tearoom," she explains. "But we're not even allowed to chat in the tearoom anymore. We have to sit apart with masks on.
"I'd say a large proportion of my team feel the same. A couple of nurses have just taken early retirement saying, 'No, not doing it anymore.'"
Many people in the NHS think the public aren't always aware of how acute staff shortages could become.
"The focus during the first wave was all on ventilators and the Nightingales and beds and things like that," says Danny in Yorkshire. "But the actual thing we need is staff."
He highlights a concern raised by a number of NHS staff that we talked to – an awful lot of people were so burnt out by the first wave that they may not be able to commit so much this time.
"We've noticed there's a real reluctance among doctors, nurses, everyone to pick up these extra shifts now," he says. "People are realising the importance of family, the pandemic has encouraged everyone to make life simpler, and they want to do something more sustainable second time around."
The challenge could be particularly acute in intensive care.
In south-west London, Jacqui worked in an ICU during the first wave, and has the rights skills and experience. But she doesn't think she can do it again.
"Intensive care is incredibly physical, and I hurt my shoulder last time trying to roll a patient over," she says. "Psychologically, I'm not sure I could completely cope with it again."
"It has actually made me go, 'Right, next year, I really will take my pension, I won't work full time anymore.' I've done my bit."
Back in March and April, staff were redeployed in large numbers from other parts of the health system, particularly from operating theatres, to bolster intensive care.
But if the government wants things like elective surgery and operations elsewhere in the health system to continue, many of those extra staff may not be available.
"We haven't miraculously managed to find an extra 10,000 ICU nurses over the past five months," says Nicki Credland. "That gives us a problem, which is compounded by staff that are off sick because of the psychological and physical response to the first wave of Covid."
Local approach
There are potential solutions to ease serious staff shortages if the virus strikes specific areas hard. Seriously-ill patients could be moved to hospitals under less pressure, or experienced staff, based in areas where the virus is spreading more slowly, could be moved into hotspots.
"We're taking a much more local approach," the medical director of NHS England Stephen Powis said last week, "and we are determined to keep the capacity for non-Covid services open for as long as possible.
"That involves hospitals helping each other, the use of independent sector hospitals where we can, and it might involve some of the Nightingale hospitals."
A doctor at an NHS trust near Liverpool – which is in tier three – confirmed that her hospital was on standby to take patients from Liverpool City Region, even though its ICU was already full.
But if the pandemic gets a lot worse, the effectiveness of local cooperation like this could be limited. And there is no national plan for moving people or resources around the country.
"In France, they reconditioned trains and made carriages into mobile intensive care units," says Jack, the consultant in London. "In Holland, they had a big double-decker bus, a mobile ICU to move large numbers around. But I'm not aware that we've got anything other than fleets of ambulances."
Winter is coming
When you look back to March, there is no doubt some things have changed for the better. There is far more testing of NHS staff, including testing staff without symptoms in hotspot areas, and there is far less anxiety about the supply of personal protective equipment.
Doctors also know more about the disease and ways to try to treat it, which should have a positive effect on staff morale.
"We still don't have a cure, but seeing people get better obviously makes staff stronger psychologically," says consultant Jack. "We're only human after all."
Even so, a long winter looms.
"We will put our best foot forward, and we'll do the best for the patients," says Nathan, the ICU nurse in the Midlands, "but I can genuinely say all of my colleagues, including senior management, are terrified."
"We're not sure how, in terms of resilience, we are going to be able to get through this."
Across the NHS you can hear similar concerns – a determination to step up to the plate again, but also the knowledge that adrenalin only gets you so far.
The desire to continue with business as usual in the NHS – treating other conditions and diseases as normal – is a laudable, and probably an essential, aim.
But that may not prove possible – some hospitals are cancelling operations already.
"The pressure to still run all the normal functions of the NHS and deal with a Covid second wave that's got the potential to be bigger than the first one," says Moussa, "that's a harsh, harsh thing when we feel we need to prioritise."
Many doctors were expecting a second wave to start around November, so it has come in some places a little earlier than predicted. And even in a normal year, the onset of winter and the flu season puts huge additional capacity pressure on the NHS.
The government argues that the system has shown extraordinary resilience in the face of a pandemic unprecedented in living memory.
But Moussa argues that as a country, "we could have done more to be ready for the second wave".
"When you think about it," he says, "it's a bit of a perfect storm."
Related Posts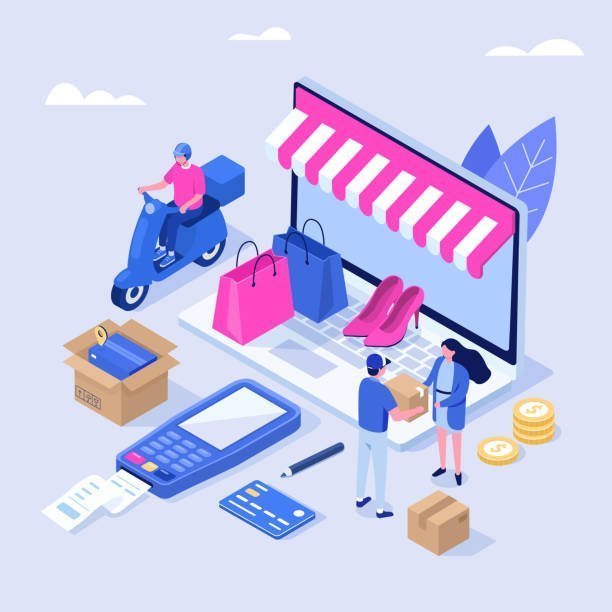 Online Income: How to Maximize Your Earnings from Home