Millions of people in parts of northern England are now facing new restrictions, banning separate households from meeting each other at home after a spike in Covid-19 cases.
The rules impact people in Greater Manchester, east Lancashire and parts of West Yorkshire.
The health secretary told the BBC the increase in transmission was due to people visiting friends and relatives.
Labour criticised the timing of the announcement – late on Thursday night.
Health Secretary Matt Hancock told BBC Breakfast the government had taken "targeted" action based on information gathered from contact tracing, which he said showed that "most of the transmission is happening between households visiting each other, and people visiting relatives and friends".
The new lockdown rules, which came into force at midnight, mean people from different households will not be allowed to meet in homes or private gardens.
They also ban members of two different households from mixing in pubs and restaurants, although individual households will still be able to visit such hospitality venues.
The changes come as Muslim communities prepare to celebrate Eid this weekend, and nearly four weeks after restrictions were eased across England – allowing people to meet indoors for the first time since late March.
The same restrictions will apply in Leicester, where a local lockdown has been in place for the last month.
However, pubs, restaurants and other facilities will be allowed to reopen in the city from Monday, as some of the stricter measures are lifted.
There is an inescapable fact here – the coronavirus has not gone away and it still thrives on close human contact.
The more we come together the easier it will spread.
We have seen this happen as national lockdowns have been lifted from Europe, to the US, to Australia and more.
Better testing means we can now spot where cases are starting to spike.
The warning signs are in the data with cases climbing in areas like Manchester, Trafford, Salford and Tameside.
The hope is the government has acted quickly enough to suppress the virus with "local restrictions" before it becomes a national problem.
It is now the turn of millions of people in northern England to take the hit, but these local lockdown-tightening measures could happen anywhere.
This is the "new normal" as we buy time until a vaccine is developed.
The health secretary said the move was not an attempt to curtail Eid celebrations after Miqdaad Versi, from the Muslim Council of Britain, said the restrictions were likely to have a "large impact" on Muslim families celebrating Eid.
Asked on BBC Radio 4's Today programme whether the measures were announced late on Thursday night to stop the celebrations from taking place, Mr Hancock said: "No, my heart goes out to the Muslim communities in these areas because I know how important the Eid celebrations are."
Also on the Today programme, Mayor of Greater Manchester Andy Burnham suggested that the rise in transmission had been caused in part by gatherings "in multi-generational households".
Asked whether he meant predominantly the Asian population of Greater Manchester, Mr Burnham replied: "Yes, I do mean that."
Labour leader Sir Keir Starmer, while welcoming the measures, condemned the government's decision to announce the changes on Twitter just after 21:00 BST on Thursday as "a new low for the government's communications during this crisis".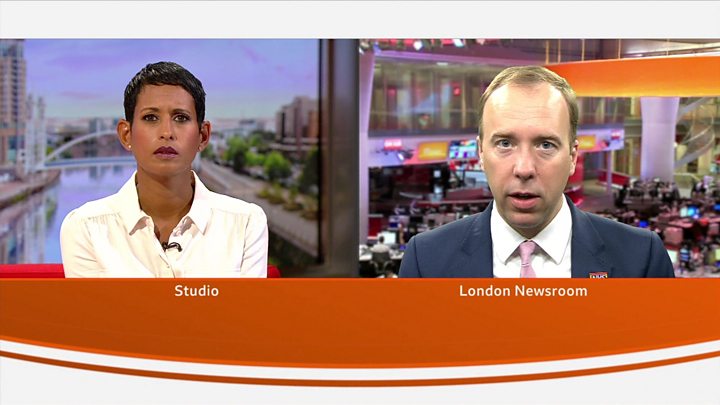 The government published details of the new restrictions two hours after the health secretary tweeted the announcement, and then released further guidance on the changes on Friday morning.
Ministers have said police forces and councils will be given powers to enforce the new rules.
The latest announcement in detail:
People in Greater Manchester, Blackburn with Darwen, Burnley, Hyndburn, Pendle, Rossendale, Bradford, Calderdale, Kirklees and Leicester cannot mix with other households (apart from those in their support bubbles) in private homes or gardens
People in those areas can only go to pubs, restaurants and other hospitality venues with other members of their household
From Monday in Leicester, restaurants, cafes, bars and hairdressers can open but leisure centres, gyms and pools will remain closed
Cinemas and museums will also be able to open in Leicester from Monday and religious ceremonies will be able to take place
The borough of Oadby and Wigston on the outskirts of Leicester is taken out of local lockdown
Also, gyms and leisure centres will remain closed in Blackburn, but they will be able to reopen in Luton – both towns saw the lifting of restrictions paused last week
Some local Conservative MPs questioned the government's decision to apply the measures to the whole of Greater Manchester, which includes 10 local authority areas – Bolton, Bury, Manchester, Oldham, Rochdale, Salford, Stockport, Tameside, Trafford and Wigan.
William Wragg, MP for Hazel Grove in Stockport, tweeted that Greater Manchester was "not one homogeneous area" and treating all 10 boroughs the same was "not the right approach".
The government always warned it would slam on the brakes if it had to.
Now it has – on an unprecedented scale, with two-and-a-half hours notice.
Liberties recently returned, almost instantly snatched away.
And snatched with a rebuke from the health secretary for England – Matt Hancock – who repeatedly said this was necessary because some in the areas affected had failed to stick to social distancing rules.
I'm told the change comes without a time limit, but will be reviewed every week.
And don't be surprised if the government, from the prime minister down, make the case that this could happen elsewhere too if people are cavalier about the rules.
And yet, in Leicester, the local, more severe restrictions imposed there are to be eased. The baby steps back towards normality are going to be hesitant and faltering; messy in their detail and messy in their geography.
The virus has robbed us of many things.
It continues to rob us of any certainty.
The current rules for the rest of England allow two households – up to a maximum of 30 people – to meet indoors.
In Wales, indoor meetings between different households are still not allowed, but two households of any size can join up in an "extended household".
In Northern Ireland, groups of up to 10 people from four different households can meet indoors, while in Scotland, up to eight people from three different households can meet indoors.
On Thursday, a further 38 people in the UK died, bringing the total number of Covid-19 associated deaths to 45,999.
And 846 cases were reported – the highest number of cases in a day for a month.
---
Do you live in one of the affected areas? What do you want to know about the restrictions?
In some cases your question will be published, displaying your name, age and location as you provide it, unless you state otherwise. Your contact details will never be published. Please ensure you have read our terms & conditions and privacy policy.
Use this form to ask your question:
If you are reading this page and can't see the form you will need to visit the mobile version of the BBC website to submit your question or send them via email to [email protected]. Please include your name, age and location with any question you send in.
Related Posts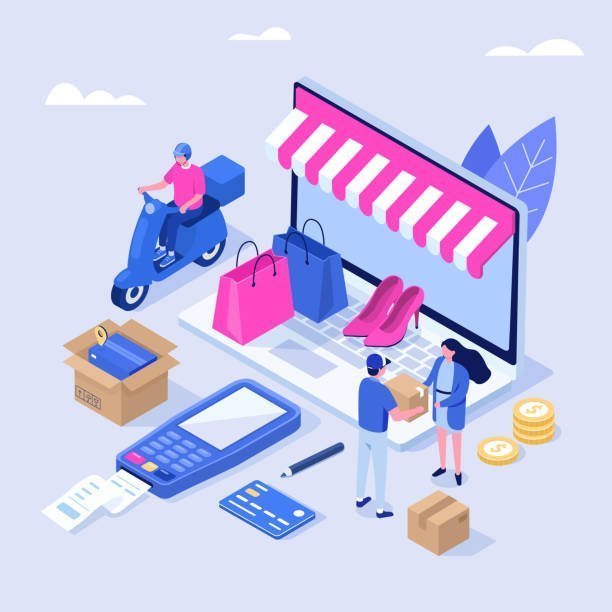 Online Income: How to Maximize Your Earnings from Home