If UK reporting is any guide, it appears the EU has finally managed to get through the UK's fog of delusion and convey that "no means no" on EU red lines, such as the "level playing field," as in common rules and standards as a condition for a tariff-free pact. The Government has reacted badly to the notion, which the EU has conveyed repeatedly, that the EU wasn't prepared to budge on the big open issues, save maybe a bit on fishing. Prime Minister Johnson is set to say later today if he plans to continue the talks or pursue a no-deal.
Recall that even if the two sides were to come to an agreement, it would only blunt the pain of Brexit. The timetable is so short that all the EU and UK could settle on would be a thin "no tariffs, no quotas" deal. It would not eliminate most types of trade frictions, such as import-export declarations. We've discussed in previous posts that this change would wreck havoc for global supply chains that include the UK, such as automobiles, and will hit small businesses hard.1
The short version of where things are now: The EU just concluded its October Council meeting, which once was the drop dead date for getting an EU-UK trade agreement settled. The EU has since offered to negotiate into November and has pencilled in a tentative November special EU Council session if there was an agreement to ratify.
Normally, if an agreement were nigh, the two sides would enter into a period of intense negotiations which the two parties have called "tunneling" since they also aspire to, and have generally done a reasonably good job at keeping the contents of the back-and-forth out of the press.
The big development of the Council meeting was it removed the draft language about accelerated talks from the version the EU leaders approved. From Bloomberg:
British Prime Minister Boris Johnson will today announce whether he plans to abandon trade negotiations with the EU and pursue a no deal. Last night, the talks were plunged into deep crisis when the U.K. reacted badly to the outcome of leaders' Brexit discussions at the summit. David Frost, Britain's chief negotiator, used Twitter to express his dissatisfaction at the absence of the word "intensification" in the conclusions, saying he was "surprised" and "disappointed." His European counterpart Michel Barnier tried to make amends by promising in his press conference that talks would intensify, but the damage was done and the EU had put the ball firmly in Johnson's court.
As the longer account in the Guardian described, Macron said the UK needed to make concessions if it wanted a deal, and other EU leaders confirmed that, albeit in a more sugar-coated manner. And Barnier didn't walk back the EU Council's position so much as suggest the door could reopen if the UK budged:
Downing Street reacted in dismay as Emmanuel Macron led EU leaders in warning Boris Johnson that he must swallow the bloc's conditions, in what appeared to be taken as a direct challenge to the British prime minister's threat to walk out on the talks.

At a summit in Brussels, the EU proposed a further "two to three weeks" of negotiations but Europe's heads of state and government offered Johnson little succour, demanding that he alone needed to "make the necessary moves to make an agreement possible".
EU deal still possible, PM to be told, as potential fisheries plan emerges
Read more

The intervention was evidently regarded as incendiary in No 10 as Johnson had said he would make a decision on Friday on whether there were grounds to continue the talks. In September, he had said that without agreement by the time of this summit the government would "move on" to focus on no-deal preparations….

The Dutch prime minister, Mark Rutte, said he remained "cautiously optimistic" that agreement would be found. But he added: "For a breakthrough, movement from UK side is really necessary."
The Guardian also recapped where the two sides stood on the sticking points:
The outstanding issues in the trade and security talks remain how to hold both sides to the deal, EU access to British fishing waters and the so-called level playing field demands, sought by Brussels to ensure neither side can undercut standards or over-subsidise parts of the economy to give its companies a competitive advantage.

Speaking at the summit, Macron, who faces an election in 2022, had said defending the interests of France's fishing boats and coastal communities was a priority although he fell short of demanding the EU's original position of maintaining the status quo….

France is insistent that there is no margin for negotiation over catches in the Channel, where French vessels enjoy 84% of the cod quota. It is understood that Paris is willing to be more flexible about the catches in the Celtic and Scottish seas. Losses to EU hauls there could be compensated for by eating into UK quotas in EU waters.

On level playing field provisions, the UK has agreed on non-regression from current environmental, labour and social standards but Brussels wants a "ratchet" mechanism so that this baseline develops over time.

On controlling domestic subsidies, a number of principles on how each side's system will work are being written into the deal but there is a dispute about how prescriptive these need to be, with Brussels seeking lengthy sector-by-sector provisions.
RTE provided another sober assessment:
European Union leaders have placed the onus on the UK to unblock stalled post-Brexit trade talks, urging London to "make the necessary moves" to answer their concerns….

Speaking after the briefing from Mr Barnier, Mr [Taoiseach Micheál] Martin said that difficulties and challenges remain in securing an overall agreement and there has not been sufficient movement from the UK on the three outstanding issues – the level playing field, governance and fisheries – to suggest a deal could be done.

The level playing field refers to the aspiration that both sides will adhere to similar standards so as not to undercut the other in trade and investment. Governance refers to a system of resolving disputes between both sides in the future….

"There hasn't really been sufficient movement on those fronts to at this stage suggest there could be an agreement. There's a significant challenge there."
The Financial Times article seemed schizophrenic, taking a position at odds with the EU Council's conclusion that Johnson needed to fish or cut bait…:
However, the downbeat view in Number 10 will be greeted with raised eyebrows by senior figures in both London and Brussels, where there is a growing belief that a deal is within sight.
…and focusing on UK chief negotiator David Frost's pique…:
Lord Frost gave a tart response to the EU's conclusions, saying he had been "surprised" by the suggestion that all future moves needed to come from the UK. "It's an unusual approach to conducting a negotiation," he said.
….which even pink paper readers had trouble taking seriously:
Rusholme_Ruffian

Considering Frost has always stated that the EU should be more flexible and realistic in the talks, it's a bit rich for him to say that the EU asking the UK to more flexible and realistic is an 'unsual approach in negotiations'.
Needless to say, the talks will all be moot if Johnson decided to pull the plug today. But I'm not sure how many crises he can manage at once. His Government is already listing to its terrible Covid-19 response. Due to all US elections and our own terrible pandemic situation, I have to confess to not following the UK's botched management as closely as I should have. But given that the UK has a national health service, which provided a mechanism for delivering services all over the country, my impression that the Government has managed the difficult task of having much more open looting, in the form of fat contracts being awarded to incompetents and cronies.
And now the North threatens to defy the new lockdown:
PM faces Northern Covid revolt as Manchester rejects Tier 3 lockdown https://t.co/ufoxFVIRi2

— Sun Politics (@SunPolitics) October 16, 2020
Not Artist Taxi Driver's best AM rant, but it still shows key headlines:
Boris Johnson doesn't care about the North pic.twitter.com/xPer2YMybz

— ARTIST TAXI DRIVER (@chunkymark) October 16, 2020
It's only October. What shape will Britain be in pandemic-wise come the depths of winter?
And in the meantime, there are more and more reminders of what January 1 might bring. One of the most bizarre comes via CityAM, reporting on the results of a House of Lords study about the consequences of the Government having ignored the services sector in its talks. We pointed out from the very early days of Brexit that services deals are far more difficult to negotiate than trade deals, and therefore typically take longer to conclude. We were skeptical a trade deal could be struck in 24 months, and even more so, a services deal. Nevertheless, it's yet another proof of how out to lunch the people nominally in charge in the UK are to see a report like this coming out a mere two and a half months before the drop dead date. From CityAM:
Britain's £225bn professional services industry has been ignored by the government and is under "catastrophic" threat of losing business to the EU post-Brexit, a parliamentary committee has warned.

A House of Lords' EU services subcommittee report published yesterday said the UK's accountants, lawyers, recruiters, architects and advertisers are under risk of losing contracts and jobs when Britain formally leaves the bloc in January.

The report accused the government of ignoring the "hugely important sector" — which makes up around 13 per cent of the UK workforce — in trade negotiations with the EU…..

The Lords committee warned that even a "Canada-style" trade deal with the EU, in which the UK would avoid tariffs and quotas, would not be enough to prevent huge restrictions on professional services exports to the continent at the end of the Brexit transition period.

Under Canada's current trade agreement with the EU — known as Ceta — European countries are permitted to apply "national reservations" to shield their firms from foreign competition.

Reservations can include demands that companies prove local talent is not available, that foreign professionals become residents in certain countries, and that firms adopt domestic corporate structures….

The committee added that Ceta-style reservations "could be catastrophic for the UK's professional and business services sectors"….

Beyzade Beyzade, head of corporate and employment law at Chancery Lane Law, told City A.M. failure to achieve a tailored trade deal for professional services would wipe out the UK's legal credibility.

"I'm currently working on a case involving multiple law firms, KPMG, various other accountants and university professors all across the EU — that kind of cooperation is just not going to be possible if you don't have the same legal systems, the same judgements, the same qualifications after Brexit," he said.
And there are other poster children on Twitter:
Brexit: UK potato exports face a complete bar on exports into the EU if no deal is struck in the next few weeks on a future trading relationship. https://t.co/smOG8Hrqwd

— Graham Simpson (@grahambsi) October 16, 2020

Britain's economy faces a double risk to recovery from a disorderly Brexit as the coronavirus pandemic drags down growth, the Organisation for Economic Co-operation and Development has warned. https://t.co/3OcCBSN86f

— Graham Simpson (@grahambsi) October 16, 2020

Looks like things won't be going where they boldy went before #Brexit pic.twitter.com/iwYaCOK7ox

— ChrisHiking (@ram_scram) October 15, 2020
One take on where the UK winds up:
Brexit reality pic.twitter.com/NoLdUknAyF

— Chris Lowndes (@chrislowndes) October 16, 2020
Pick your cliche. Do you like "It isn't over till the fat lady sings"? Or do you prefer "It's always darkest before things go completely black"?
___
1 One of many confirmations comes from the Institute of Government:
Some businesses will also have to make import-export declarations for the first time – a change that may affect between 145,000 and 250,000 businesses who conduct their trade solely between the UK and EU27. A further 73,000 businesses, who trade with both EU and non-EU countries, will now have to make declarations for their UK-EU trade in addition to their non-EU trade.

EU member states will require VAT to be paid on importation unless they introduce a deferral mechanism. UK businesses exporting to the EU may need to engage VAT representatives in different countries to comply with EU VAT obligations. Businesses wishing to claim a refund of overseas VAT will no longer have access to the EU VAT Refund Portal, and are likely to face longer waiting periods to be refunded according to Daniel Lyons of Deloitte.

Related Posts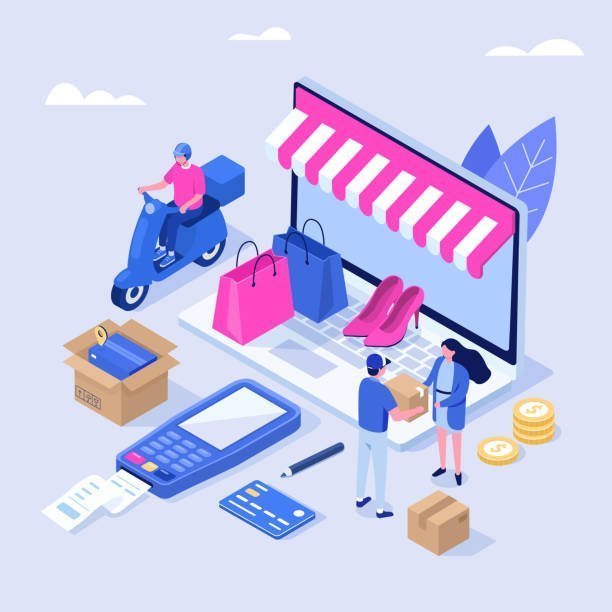 Online Income: How to Maximize Your Earnings from Home