The Moliere quote (Le Bourgeois Gentilhomme) is generally rendered, Good heavens! For more than forty years I have been speaking prose without knowing it.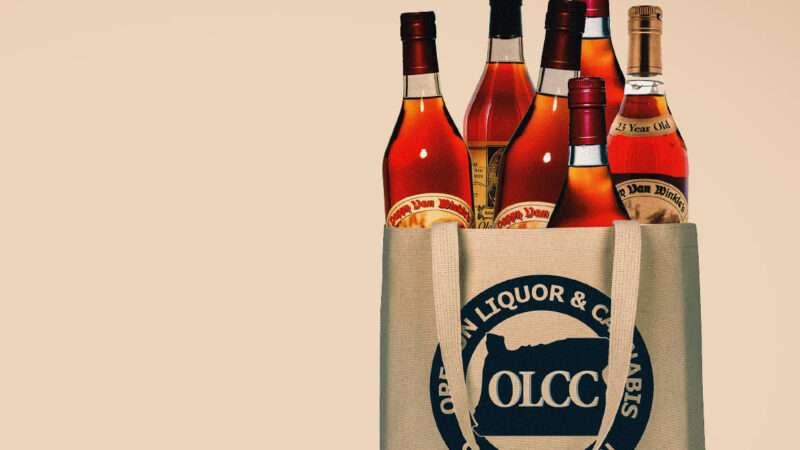 In December 2022, a bottle of Pappy Van Winkle 23 Year Old Family Reserve sold at auction for $52,500—more than the list price for a base-model Tesla. The long-aged bourbon from the Buffalo Trace Distillery is arguably the most sought-after bottle of American whiskey in production today.
Pappy Van Winkle commands high prices on the post-retail market partly because it's so rare: About 84,000 bottles are released each year. By comparison, Jim Beam, a much more affordable and accessible brand, ships about 84 million bottles a year. The scarcity of Pappy Van Winkle helps explain the furor over the recent revelation that senior officials at the Oregon Liquor and Cannabis Commision (OLCC) had been diverting bottles for personal use.
The Pappy Van Winkle line of bourbons is divided into age categories, ranging from 10 to 23 years, which the distillery distributes across the country. Whiskey obsessives track the shipments, sometimes lining up for hours at a store thought to have received a delivery.
Oregon is a "control state," meaning liquor distribution is managed entirely by a government agency. The OLCC acts as a mandatory middleman for all distilled spirits and contracts with private businesses for retail package sales. Oregon, like some other states that control liquor distribution, holds lotteries for rare bottles. The winners get an opportunity to purchase those products at the manufacturer's suggested retail price, typically a few hundred dollars for Pappy Van Winkle.
Top officials at the OLCC circumvented that system. When they wanted Pappy Van Winkle 23 for themselves or friends in state politics, they would redirect the rare bottles to a store located near the OLCC's headquarters in Portland. The bottles would be held in reserve for them, hidden from the general public. After work, they'd stop by the store and purchase the bottles at the legally mandated price—a fraction of the post-retail price.
Thanks to Oregon's opaque liquor allocation system, OLCC officials didn't have to enter their own lottery, stand in line outside their own state-managed stores, or pay a markup at auction. That system gives OLCC officials extraordinary power over a market in very rare and highly valuable collectibles. At the same December auction mentioned above, for example, four other bottles of 23-year-old Pappy Van Winkle, valued at $3,000 to $4,000 each prior to the auction, sold for more than $40,000 each.
In 2022, according to OLCC data, the entire state of Oregon received just 999 bottles of Pappy Van Winkle whiskey, including just 33 bottles of the 23-year-old bourbon. State officials used the lottery to distribute 150 of those Pappy bottles, including just five of the oldest and rarest issue. The chance of winning the right to purchase a bottle was about one in 4,150.
The vast majority of the remaining bottles were allocated by OLCC officials, who bought some for themselves and some as gifts to state lawmakers. They also diverted less rare but still hard-to-find bourbon brands like Elmer T. Lee.
Defenders of the state's liquor control system have long argued that it keeps prices low and keeps distribution local, rather than leaving it to the supposed predation of large, out-of-state corporations. But in practice, it is a system of privilege for the powerful.
For nearly a decade, the OLCC was run by Steve Marks (a former top aide to former Gov. John Kitzhaber), who was paid about $222,000 a year. Marks resigned at the request of Oregon's current governor, Tina Kotek, after news of his agency's corruption broke in early 2023. But the scandal was not the product of one person; it was the inevitable result of granting state officials enormous power over a private market.
Oregon is one of 17 control states. Another is Virginia, where another bourbon-related scandal unfolded in 2022. An employee of a state-run liquor store illegally funneled information about the state's distribution plans to the leader of an online whiskey enthusiast group. The information was then sold to bourbon aficionados, giving them an edge over other collectors.
States persist with liquor control schemes partly because they generate revenue for the government. Between 2020 and 2022, Oregon reports, the OLCC "contributed more than $625 million to Oregon programs, counties, and cities," about half of which went into the state's general fund. But those systems also cost money, and the people who run them are not necessarily careful in how they spend it.
For years, the OLCC has planned to build a new liquor warehouse. The cost estimate for the project ballooned from $62 million in 2019 to $145 million in 2022—a 133 percent increase. In 2021, the OLCC purchased 33 acres for the warehouse in Canby. It paid more than $40 million for the land, which had recently sold for just $6 million and was appraised at $22 million just before the OLCC bought it.
The purchase terms were so egregious that Oregon's Public Lands Advisory Committee rejected the deal. It was one of only two such rejections in more than a decade, the committee chair told Jefferson Public Radio. That decision was merely advisory, however, and the OLCC proceeded with the purchase anyway.
The OLCC has pitched the warehouse project as a way to expand liquor options for Oregonians. But it represents a costly expansion of an already objectionable state power.
For a decade, the Northwest Grocery Association (NGA), a consortium of grocery chains that operates in multiple states, has been trying to end Oregon's state liquor monopoly. An NGA-backed ballot initiative would have allowed the sale of distilled spirits in grocery stores, which is already legal in the neighboring states of California and Washington. That measure failed to qualify for the 2022 ballot because of pandemic-related challenges to signature gathering.
When the ballot measure was pulled, a rival group, Keep It Local, backed by beer distributors and teachers unions, released a triumphant statement, calling the stalled privatization push a "misguided proposal to dismantle the system of liquor sales that works." On the contrary, the revelations about the OLCC make it clear that the system works best for the powerful and connected who can manipulate it toward their ends.
The post Don't Mix Rare Bourbon With State Power appeared first on Reason.com.
Related Posts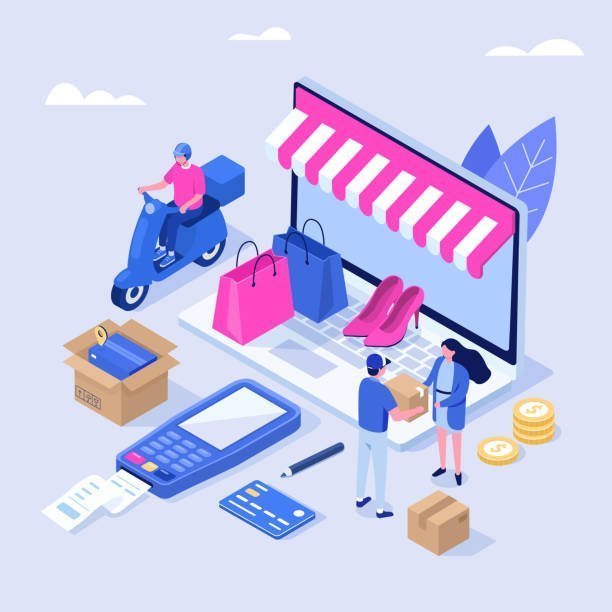 Online Income: How to Maximize Your Earnings from Home